Health Sciences Entrepreneurship Boot Camp 2019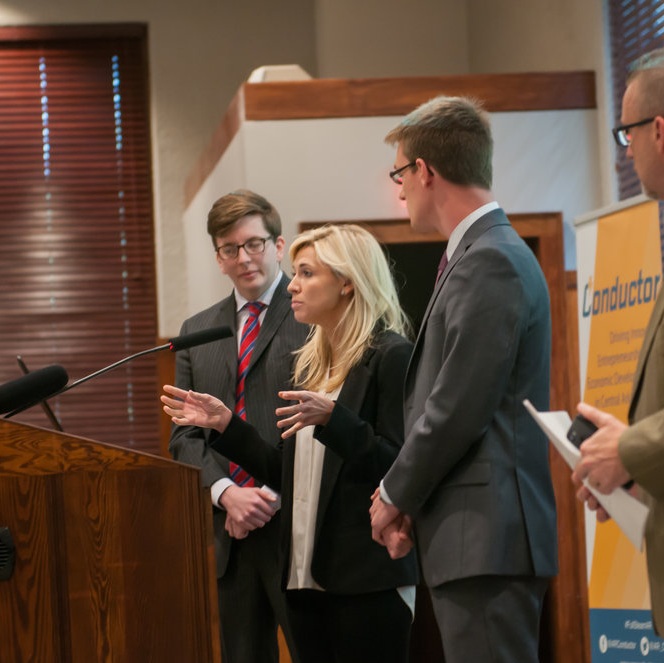 Health Sciences Entrepreneurship Boot Camp 2019
The Health Sciences Entrepreneurship Boot Camp, presented by the Conductor, University of Arkansas for Medical Sciences (UAMS) and BioVentures, is a camp for undergraduate students around the state.
The Health Sciences Entrepreneurship Boot Camp creates entrepreneurial and interactive learning opportunities for students, and guides them through entrepreneurial processes of starting and funding a health sciences venture with their peers.
The Health Sciences Entrepreneurship Boot Camp guides students through an immersive, five-day training program in which they learn how to start and fund an entrepreneurial venture, meet with influential faculty, entrepreneurs and mentors and become exposed to entity filing, patents and legal issues in entrepreneurship. Students form teams, create and refine new venture ideas and talk to potential customers.
The camp is all-expenses-paid for accepted students, and is funded through UAMS, BioVentures and the Conductor. Eligible students must have completed their sophomore year of college. Space permitting, immediate graduates and graduate students are admitted to the Camp. The week-long camp concludes with a Demo Day, during which the public is invited to watch the teams present their new venture ideas.
The Health Sciences Entrepreneurship Boot Camp is held annually in May. The application period for the 2019 camp is currently closed. Please check back in the spring of 2020 to apply for next summer.